Final Results
Inspiration

I was very inspired by the Goblet of Fire from Harry Potter. The goblet bursts up blue fire and changes the mood of the scene. And it would be fun for me to do a realtime environment that pays homage to that.

Ideas Research
The process includes researching ideas on the object, the materials, different states, lighting, visual style, and effects.
One-liner story: the sacred goblet found in the cave mysteriously transformed and disappeared.
The project includes transitioning from one material to another, which are Gold and Obsidian.
Lighting & Visual style research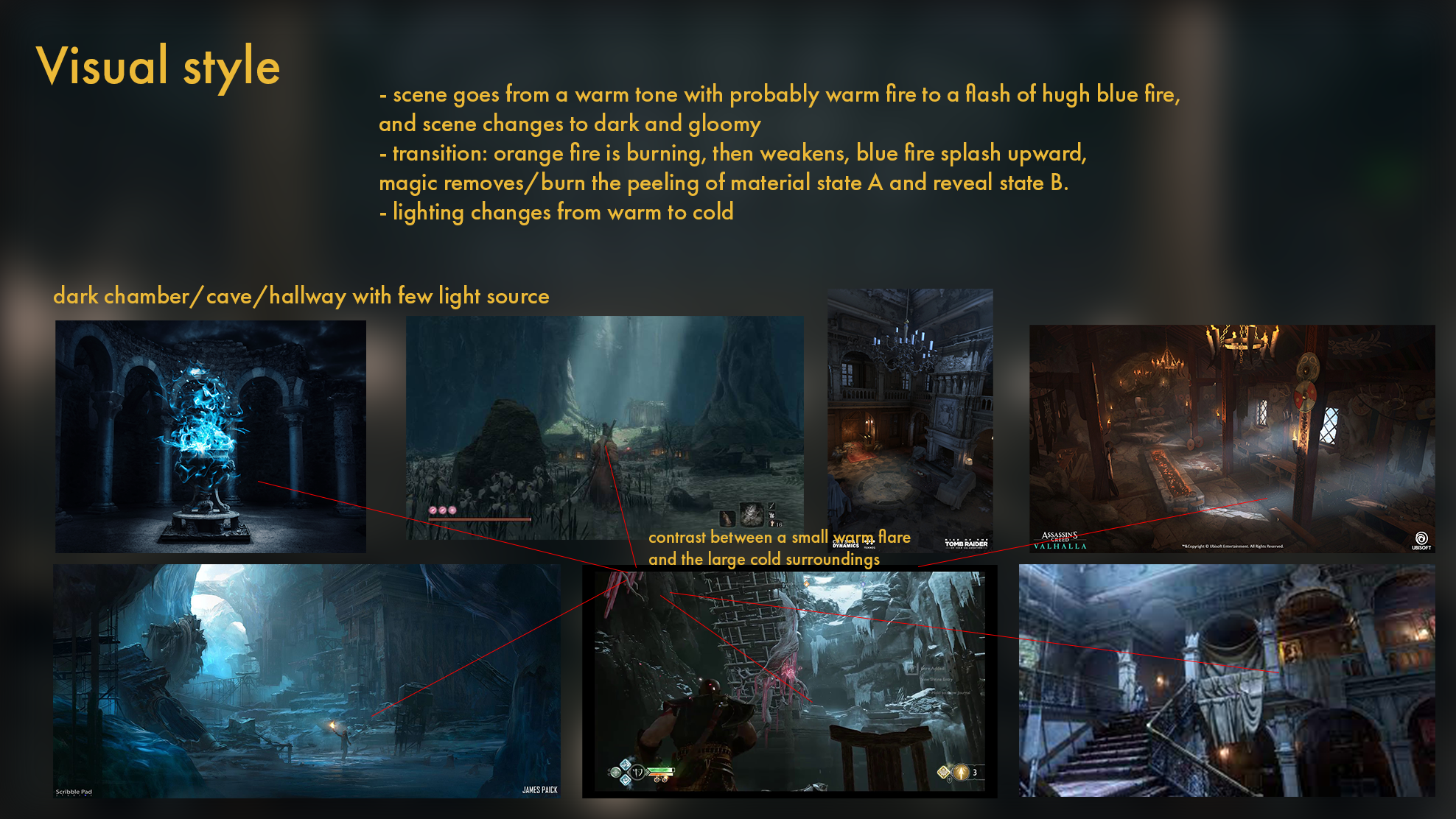 Modeling the Goblet
The goblet was procedurally modeled in Houdini.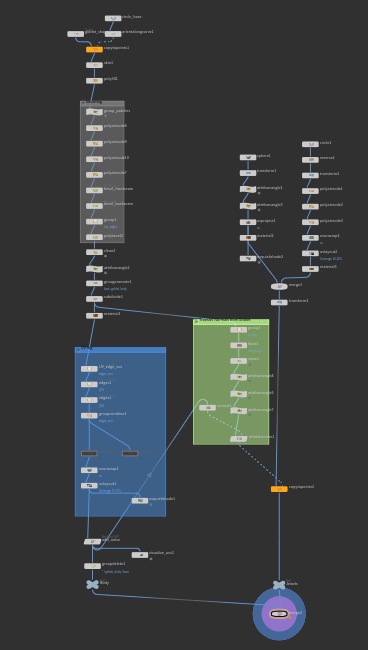 Shading and Texturing

Some materials were made in Substance Designer, and all objects were textured in Substance Painter. All were brought into Unreal Engine 4. This was my initial setup, but later I switched to using Unreal Packed export settings in Substance Painter for more efficiency.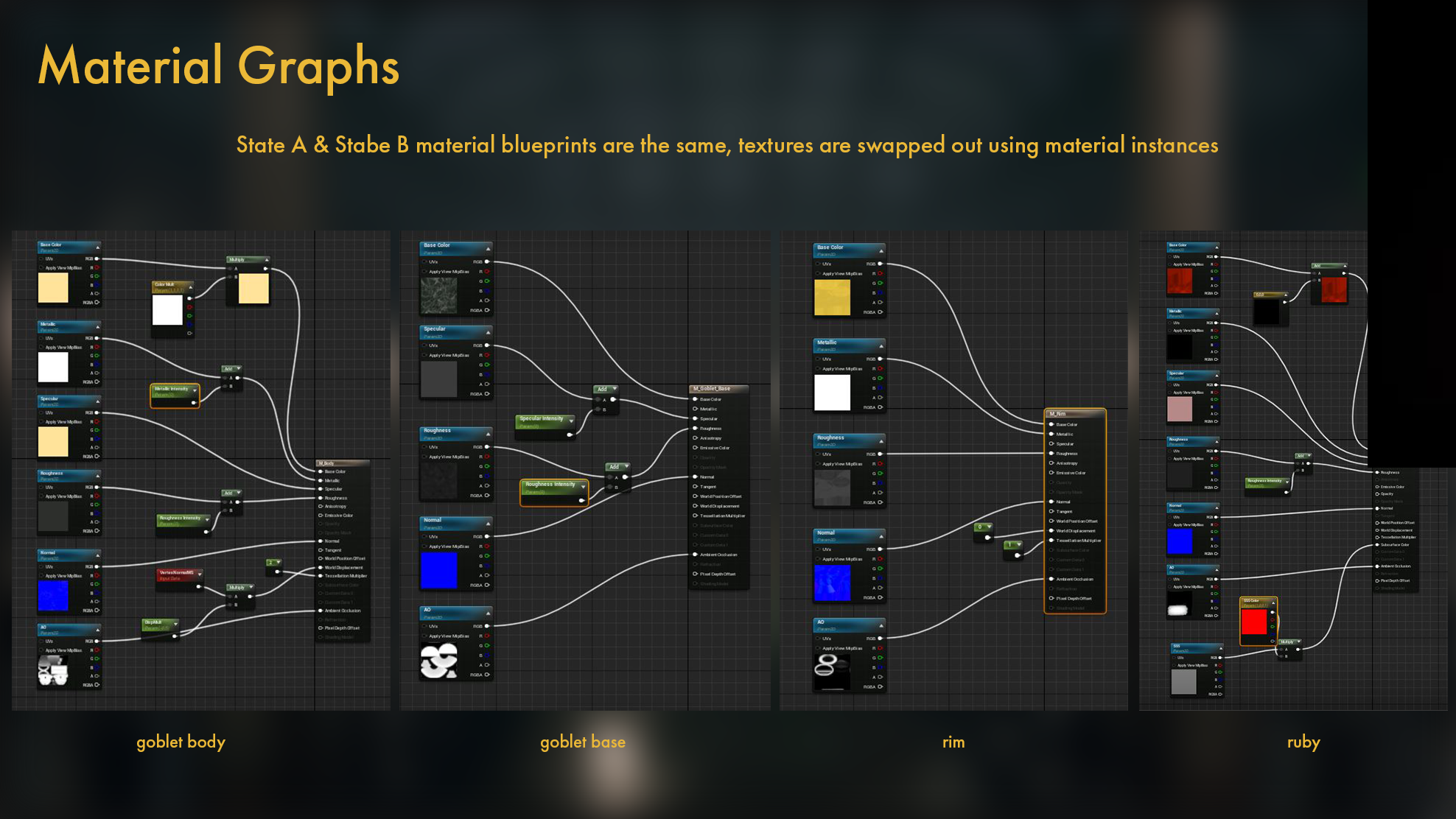 Setting up Material Transition
This is how I envisioned the transition would take place.
The key to material transition is the lerp function. I packaged two different materials into material functions and lerped them. A parameter was used to keyframe the transition state.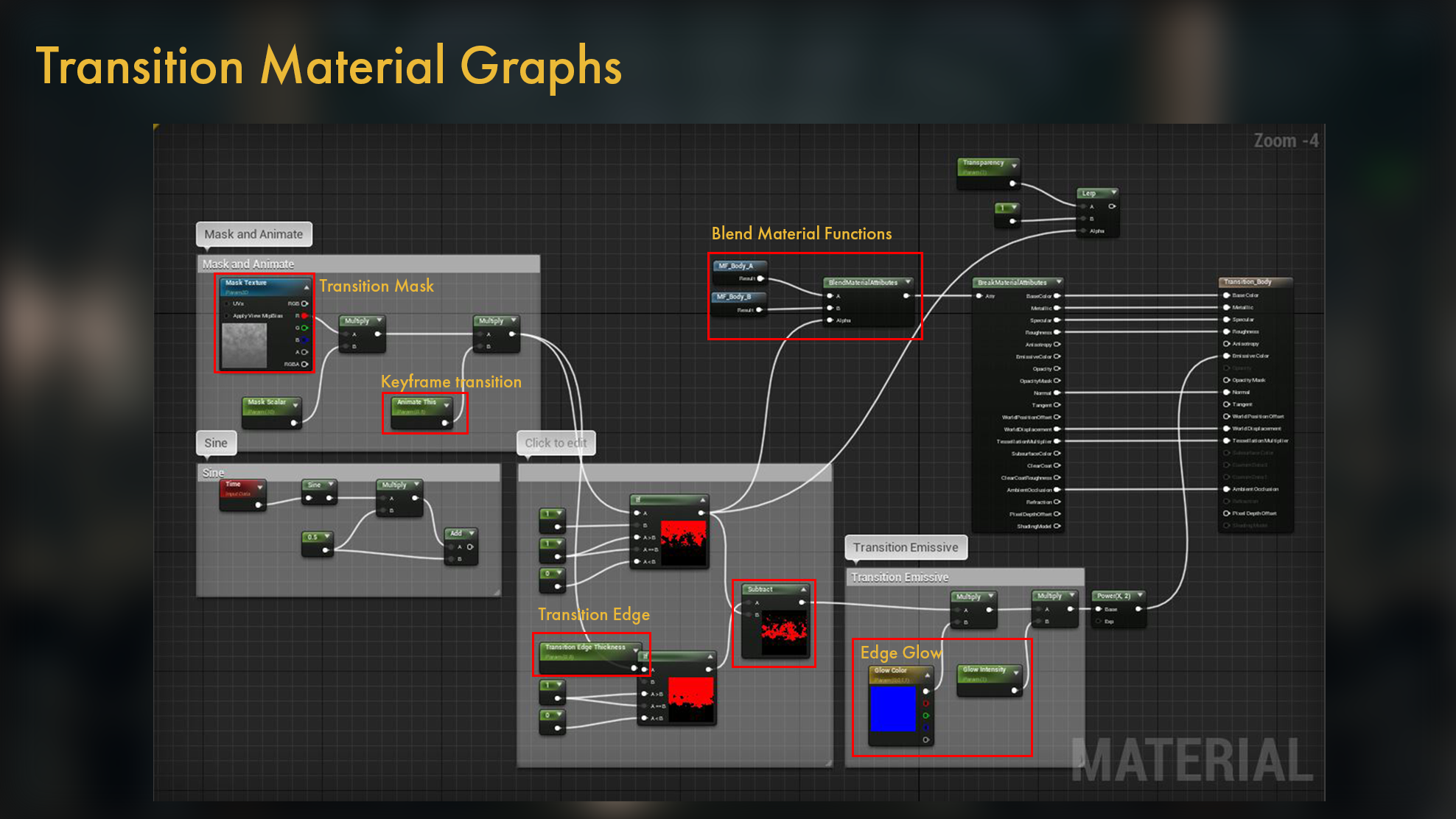 I also used blendshapes to create morphing of the object during the material transition. This was achieved by using Blueprint.
Laying out the Environment
Realtime FX with Cascade
Houdini for creating FX and spritesheets
Niagra-Houdini plugin for disintegration FX